Welcome to OncBioMune Pharmaceuticals Inc.
We are a clinical-stage biopharmaceutical company engaged in the development of novel cancer immunotherapy products, with a proprietary vaccine technology that is designed to stimulate the immune system to selectively attack cancer cells without harm to the patient.  The vaccine technology has been proven safe through use in more than 300 patients without a single serious adverse event.  Our lead product, ProscaVax™ for prostate cancer, has successfully completed a Phase 1a trial funded by the Department of Defense Navy Cancer Vaccine Program.  Based upon data showing ProscaVax is non-toxic and can lower PSA levels, we are moving ProscaVax into a Phase 2 trial for prostate cancer patients in the "Active Surveillance" category, an early stage of disease for which there are currently no treatments without significant morbidities. OncBioMune also has a portfolio of targeted therapies, some of which are biosimilars to blockbuster drugs, including paclitaxel (Abraxane).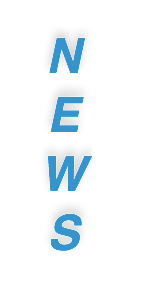 OncBioMune Pharmaceuticals, Inc. (OTCQB:OBMP) today announces the results of in vitro data for PGT in models of multi-drug resistant lung, pancreatic, and ovarian cancer.  The Company previously released resultsof initial in vitro proof-of-concept data for PGT in a multi-drug resistant ovarian cancer model.  Cell proliferation assays were performed under hypoxic conditions on an additional 6 human cancer cell lines (continue reading)
OncBioMune Pharmaceuticals, Inc. (OTCQB:OBMP) today announces the results of initial in vitro data for PGT in a Multi-drug resistant ovarian cancer model.  Cell proliferation assays were performed on 2 cell lines, MCF-7 (a breast cancer cell line known to be sensitive to chemotherapy) and NCI/ADR-RES (OVCAR-8 ADR-RES, a multidrug-resistant cell line that is a model… (continue reading)
Here's what prostate cancer patients have to say about ProscaVax:
"I am very thankful for the 14 years of active life that was provided by my choice to take the vaccine under Dr. Head's supervision. It is a treatment that insured by quality of life, and encouraged me to enthusiastically participate in the healing process. It is a treatment I believe in and I heartily recommend it to any prostate cancer victim who qualifies for it."
"I am confident that the vaccine Dr. Elliott has been working on for nearly two decades is the reason that I am still alive and well and able to live a fulfilling life. Since receiving it, I have urged other men to consider this treatment which was successful for me."
"I wanted to take this opportunity to express my profound gratitude to you, Dr. Jonathan Head, and the other members of your medical team for the key role you've played in keeping me alive and perfectly healthy over this time [10 years]. I can confidently state that the attention you've devoted to my case as well as the ongoing evaluation and periodic administration of your prostate cancer vaccine have controlled my cancer problem very effectively."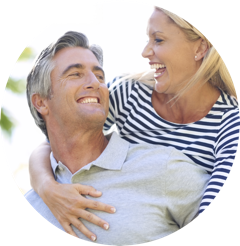 PROSTATE CANCER
The Company has developed a therapeutic cancer vaccine, called ProscaVax™, for  prostate cancer patients using similar techniques developed for breast cancer patients. ProscaVax™ is tested, laboratory proven and currently in clinical trials.  OncBioMune is optimistic that it could one day become a standard of care for prostate cancer treatment.
BREAST CANCER
Breast cancers and other epithelial malignancies are antigenic and elicit lymphocyte responses in the autologous host, and patients that express good host immunity to their tumor have better survival. Adequate host immunity is an independent prognostic indicator and those with poor immunity have  shorter disease free intervals and shorter overall survival.
INNOVATIVE CHEMOTHERAPY
"Targeted Transferrin Transport Technology" - OncBioMune has developed a strategy to increase the efficacy and lessen the toxicity of cancer chemotherapy by binding heavy metals and coupling chemotherapeutic drugs to the serum protein transferrin.
ANTISENSE
Antisense oligonucleotide are defined as the oligodeoxyribonucleotide (oDNA) sequence that is complementary to the DNA or RNA sequence of the target gene. Antisense RNA defined as the antisense cDNA, which is complementary to the RNA sequence of the gene.
164,690 MEN

WILL BE DIAGNOSED WITH
PROSTATE CANCER THIS YEAR
29,430 MEN

WILL DIE FROM THE DISEASE
A VACCINE CAN
CHANGE THAT