OncBioMune Pharmaceuticals is a clinical-stage biopharmaceutical company engaged in the development of novel cancer immunotherapy products, with a proprietary vaccine technology that is designed to stimulate the immune system to selectively attack cancer cells without harm to the patient. The vaccine technology has been proven safe through use in more than 300 patients without a single serious adverse event. Our lead product, ProscaVax™ for prostate cancer, is near conclusion of a Phase 1 trial funded by the Department of Defense Navy Cancer Vaccine Program. Based upon data showing ProscaVax is non-toxic and can lower PSA levels, we are moving ProscaVax into a Phase 2 trial for prostate cancer patients in the "Active Surveillance" category, an early stage of disease for which there are currently no treatments without significant morbidities. OncBioMune also has a portfolio of targeted therapies, some of which are biosimilars to blockbuster drugs, including paclitaxel (Abraxane).  OncBioMune is headquartered in Baton Rouge, LA.
LEADERSHIP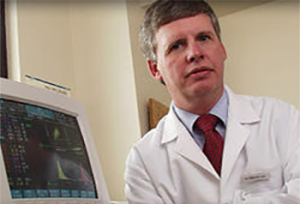 Dr. Jonathan Head, Ph.D.
CHIEF EXECUTIVE OFFICER, CHAIRMAN
Dr. Head has been instrumental in the development of our new chemotherapy and immunotherapy programs. Dr. Head and Dr. Elliott are the co-developers and patent holders of one of the first patented autologous breast cancer vaccines in the United States.  His major goal is to implement translational research – the movement of laboratory-developed technologies into the clinical setting.  This is the taking of new therapies from cell culture to an accepted therapy for cancer patients.
As a tumor cell biologist, Dr. Head's specialties include:
Cell culture research
Animal research
Human clinical research
Innovative chemotherapies
Immunotherapy/cancer vaccines
Oncogene and antisense research
Tumor markers
Dr. Head is an Adjunct Associate Professor of Biochemistry at Tulane University School of Medicine, an Adjunct Professor of Physical and Biological Sciences at Delta State University and an Adjunct Associate Professor at Louisiana State University School of Veterinary Medicine.   He is an active member of the American Association for Cancer Research and the American Society of Clinical Oncology. Although patients rarely meet Dr. Head, the new treatments we offer are the result of his and Dr. Elliott's work.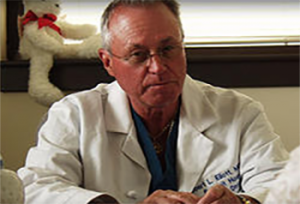 Dr. Robert Elliott, M.D., Ph.D.
CHIEF MEDICAL OFFICER, DIRECTOR
Dr. Robert Elliott is the driving force behind our The Elliott-Elliott-Head Breast Cancer Research and Treatment Center.  Colleagues often remark that his energy seems boundless. Indeed, it often is.
In 1973, when the Center was founded, Dr. Elliott's dream was to create the finest center for total breast care. With that step behind us, the dream continues.  Dr. Elliott continues doing research to discover new treatments and drug therapies, and has implemented a team approach to bring total breast care to the patients.
Dr. Elliott sees patients from all over Louisiana, the Southeast and across the United States. He collaborates on research projects with other scientists around the world. Dr. Elliott has spoken to medical audiences in the United States and Europe and has authored many papers and abstracts. He has also published a book, Breast Cancer, Anger at the Enemy, which deals with the lack of total breast care available for women. He shares his own frustration and heartaches of caring for dying cancer patients as they struggle for survival, and finally sends a message of hope as he and his research team search for a cure for breast cancer.
Trained as a general surgeon, Dr. Elliott feels that breast care should be a specialty of itself, with patients being able to receive the highest quality of care from one physician who reads their mammograms, examines them, performs their surgery and administers their therapies.
To advance this concept and to share his experience with other physicians like himself who specialize in breast care, Dr. Elliott founded the American Mastology Association. He currently serves as President of this society. In spite of a busy calendar of meetings and research, Dr. Elliott's first love is his patients. He devotes the majority of his time to the Center and to helping women overcome breast disease.
Andrew Kucharchuk
CHIEF FINANCIAL OFFICER, PRESIDENT, DIRECTOR
Andrew "Al" Kucharchuk is a graduate of Louisiana State and Tulane Universities Freeman School of Business, where he earned an MBA with a Finance Concentration. He currently serves as the Company's Chief Financial Officer and oversees the business and administrative processes.  In addition to these duties, Al also directs business development efforts including the expansion of operations to accommodate increased research and clinical development. Al has assisted Dr. Head in the administration of the three contracts that have lead to the clinical studies for the Company's lead product, ProscaVax™.
Mr. Kucharchuk is a member of Kappa Alpha Order fraternity. He lives in Baton Rouge with his wife Jessica and their sons Henry and Davis.
Charles L. Rice, Jr.
DIRECTOR
Mr. Rice is the President and Chief Executive Officer of Entergy New Orleans, Inc., an $800 million a year electric and gas utility and subsidiary of NYSE-listed Entergy Corporation.  After his first legal private practice position in Louisiana with Jones, Walker, Waechter, Poitevent, Carrere & Denegre, L.L.P, Rice joined Entergy in the legal department in 2000, serving as senior counsel in the Entergy Services, Inc. litigation group and then as manager of labor relations litigation support in human resources.
Rice was recruited into New Orleans city government in 2002 as the city attorney and later took the critical role of chief administrative officer for the City of New Orleans, where he managed 6,000 employees and the city's $600 million budget. In 2005, the law firm of Barrasso, Usdin, Kupperman, Freeman & Sarver, L.L.C. recruited him back to private practice, where he was named partner.
Returning to Entergy in 2009, Rice served as director of utility strategy where he was responsible for coordinating regulatory, legislative, and communications efforts to develop and execute strategies that advanced commercial objectives for the company's regulated service areas. He then served as director of regulatory affairs for Entergy New Orleans.
Rice holds a bachelor's degree in business administration from Howard University, a juris doctorate from Loyola University's School of Law and master's degree in business administration from Tulane University. After graduating from Howard University, he was commissioned as a second lieutenant in the United States Army and served as a military intelligence officer with the 101st Airborne Division (Air Assault) at Fort Campbell, KY. While in the Army, he earned the Airborne Badge, Air Assault badge and was awarded the Army Commendation and the Army Achievement medals.
He is a member of the Alabama and Louisiana State Bar Associations, the American Bar Association, the New Orleans Bar Association, and the National Bar Association.
Daniel Hoverman
DIRECTOR
Daniel Hoverman is a Director at NYSE-listed Houlihan Lokey, a leading global investment bank, where he is a senior member of the firm's Corporate Finance Group. Mr. Hoverman is also actively involved with Houlihan Lokey's efforts in equity capital markets.
Mr. Hoverman has extensive mergers and acquisitions advisory and financing experience, having completed over $100 billion of transactions for both private and public companies across multiple industries and geographies. Before joining Houlihan Lokey, he was a Director with Credit Suisse in Hong Kong as a member of the office of the General Counsel, and was responsible for oversight and management of investment banking transactions. Prior to Credit Suisse, he was a Director with UBS Investment Bank in New York as a member of the firm's Equity Capital Markets Group and Equity Corporate Finance Team, where he was responsible for origination, oversight and management of securities offerings. He began his career with Kirkland & Ellis LLP as a corporate attorney focusing on capital markets and mergers and acquisition transactions.
Mr. Hoverman received a B.A. from Yale University, where he graduated cum laude with distinction in history and was a Robert C. Bates Fellow and New Prize recipient, and received a J.D. and M.B.A. from Columbia University, where he was a James Kent Scholar and a John C. Olin Fellow. Mr. Hoverman holds Series 7, 24, 63 and 79 licenses and the designation of Chartered Financial Analyst, and is an inactive member of the New York Bar.
Dr. J. Jacques Carter
SCIENTIFIC ADVISORY BOARD MEMBER
Dr. Carter currently serves as a physician at the Beth Israel Deaconess Medical Center in Boston, MA and is an assistant professor at Harvard Medical School. From 2005 to 2014, he also served as the Medical Director of the Prostate Cancer Screening and Education Program at the Dana-Farber Cancer Institute.
Dr. Carter completed his residency training in Internal Medicine at Beth Israel Deaconess Medical Center in Boston, followed by a graduate program at the Harvard School of Public Health, where he received his MPH degree. He then completed a clinical fellowship in Primary Care Medicine at the Massachusetts General Hospital.
Dr. Carter has held a number of clinical and administrative positions, including Medical Directorships of several local and national health care organizations. A former director of one of the major clerkships, he now serves as a teacher/advisor/mentor for students at Harvard Medical School and the Harvard School of Public Health. Dr. Carter has been active in a number of civic and community organizations, including past president of the board of Family Service of Greater Boston and past chair of the Brookline Advisory Council on Public Health. He regularly gives talks on medical and health related issues to community groups and students throughout greater Boston. He also lectures nationally and internationally on medical and public health topics. Dr. Carter serves as a medical consultant and resource for members of the media. He is a past President of the Harvard School of Public Health Alumni Association and a current director of the Harvard Alumni Association. Dr. Carter is a founding member of the Georgetown University African American Advisory Board. He is the recipient of the 2010 Harvard Medical School/Harvard School of Dental Medicine Community Service Lifetime Achievement Award. His bio has been included in "Who's Who in the East, "Who's Who in Medicine and Healthcare", Who's Who in Science and Engineering, and "Who's Who in America".